Music Against Racism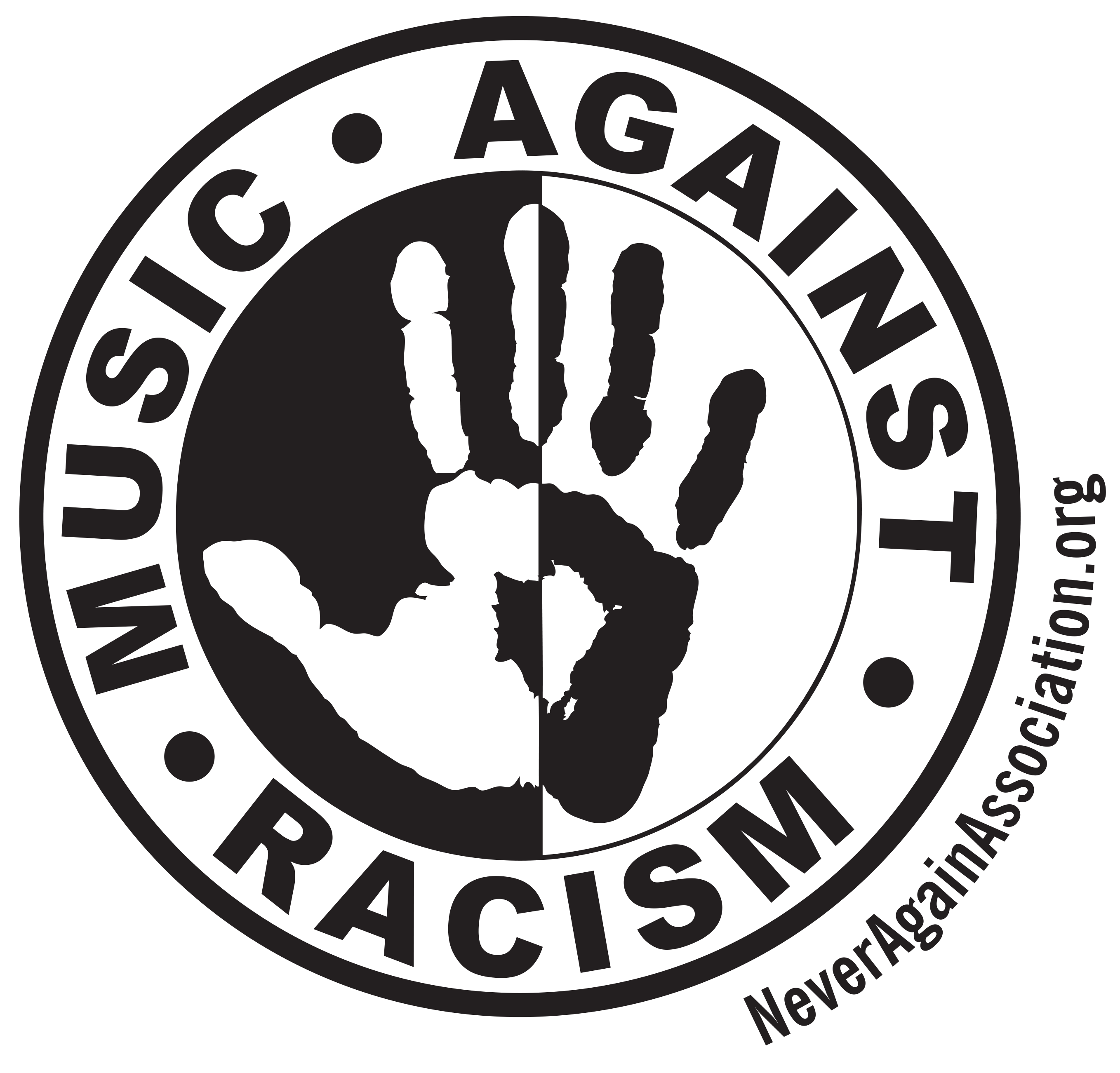 The 'Music Against Racism' campaign was a brainchild of the late Marcin Kornak (1968-2014), 'NEVER AGAIN's founder, a poet and an activist. Inspired by the British 'Rock Against Racism' initiative, Marcin managed to encourage numerous bands and singers to join the movement against racist violence.
Over the years, numerous artists representing diverse genres joined 'NEVER AGAIN' to say no to racism and intolerance. The 'NEVER AGAIN' Association released a whole series of records under a common motto of Music Against Racism, including hip-hop, electronic, metal, and reggae compilations. The campaign's emblem accompanied thousands of concerts and festivals, while hundreds of bands put it on their album sleeves – the open white-and-black palm of a hand symbolizes peace, friendship and diversity.
In 2019, the 'NEVER AGAIN' Association released the special EP entitled 'I Know My Path is Right' includes tracks dedicated to the memory of Marcin Kornak by two Polish rock bands closely associated with NEVER AGAIN: Qulturka and Skowyt. Their songs address the issues of bigotry and violence.
In 2021, the 'NEVER AGAIN' Association released the historic album 'One Race - Human Race. Music Against Racism: Part 2' (previously released in 1998 on CD and cassette), for the first time on vinyl. It features diverse Polish bands as well as internationally renowned anti-racist acts: Chumbawamba and Zion Train. 
On the first anniversary of Putin's war, the 'NEVER AGAIN' Association has appealed to the global music community for solidarity with the people of Ukraine and with all the victims of violent conflicts around the world. 'NEVER AGAIN' has launched its new initiative, 'Music Against War'. 
The 'NEVER AGAIN' Association encourages musicians, record labels and promoters who are interested in releasing music tracks or videos as well as organising concerts (including online) with the promotional support of the 'Music Against Racism' / 'Music Against War' campaign to get in touch via email: This email address is being protected from spambots. You need JavaScript enabled to view it. .