Invitation for volunteers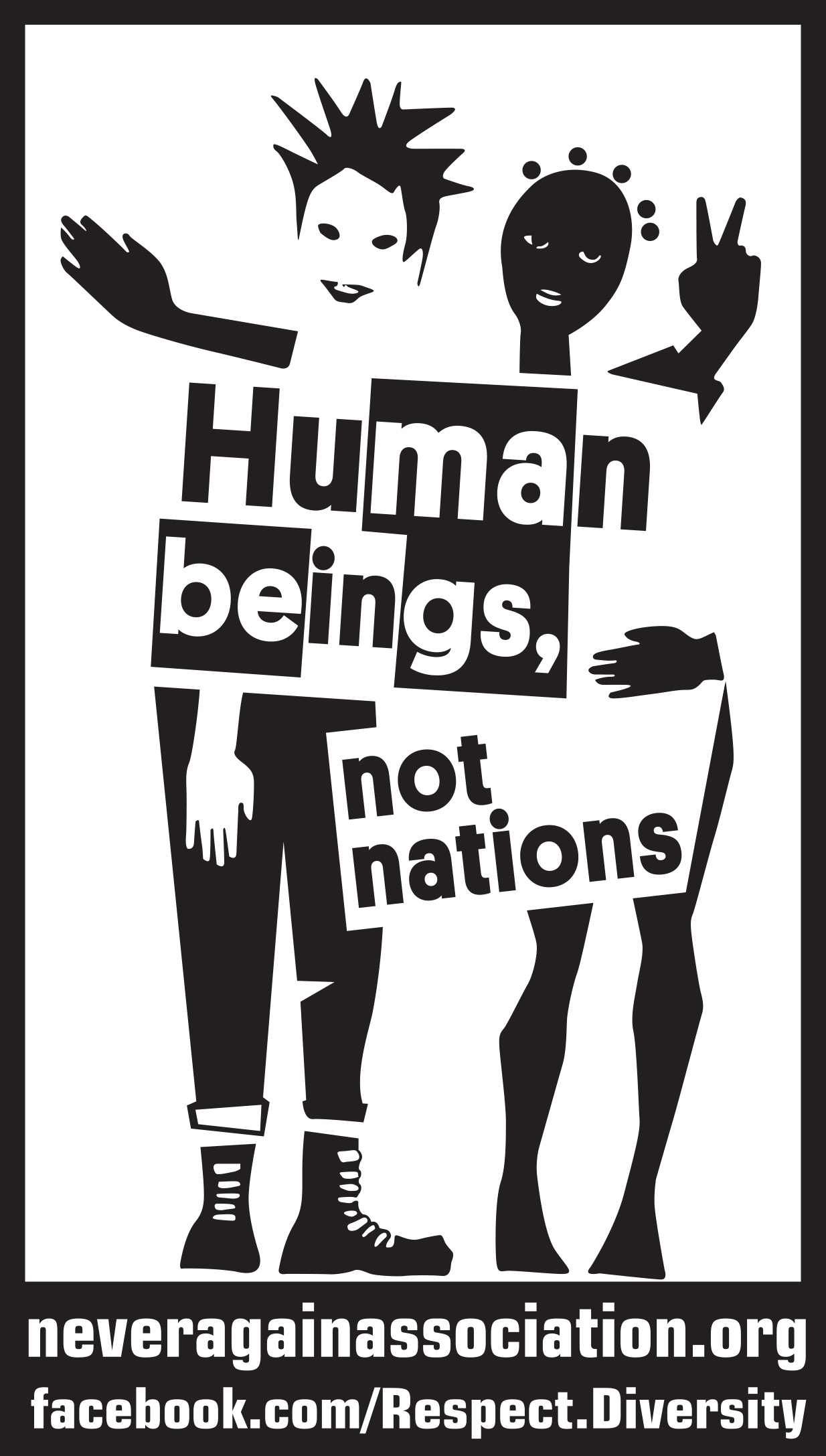 We are looking for volunteers to contribute to the anti-racist initiatives conducted by the 'NEVER AGAIN' Association from all over the world - please join us wherever you are, we welcome all backgrounds and cultures. For over twenty years, we have been conducting social educational campaigns and monitoring problems related to xenophobic violence and intolerance. The 'NEVER AGAIN' Association is a non-profit organization and we could really use your help! 
- The 'NEVER AGAIN' Association supports and promotes tolerance through a wide range of event partnerships and initiatives, which are in line with our mission, profile and sphere of activities. We are looking for volunteers who will work with event organisers, to assist with the coordination of this aspect of our operations.
- As 'NEVER AGAIN' representatives, volunteers will also have the opportunity to introduce people to our work, and gain new contacts by participating in online meetings, discussions and conferences, which promote cultural diversity.
- We are also looking for volunteers to help with translation. If you are fluent in at least one language in addition to your native one, 'NEVER AGAIN' could use your help! We rely heavily on a network of volunteers to translate our internal documents and information published on our website and social media.
- We would really like to hear from people with IT, graphic design and video editing skills! We are looking for people to design and create graphics to raise awareness of racism and xenophobia, and also to commemorate important anniversaries and international days related to the promotion of human rights.
- This summer, we invite you to take part in one of our anti-racist initiatives by attending Pol'and'Rock, a free rock music festival co-organized by the 'NEVER AGAIN' Association in Kostrzyn, near the Polish-German border which is also known as the Polish Woodstock! We hope that the COVID-19 situation will improve enough to allow us to participate in the festival. We need people to help with meetings at our information stand, have conversations with our guests, document all the events during the festival, and join in with the anti-racist football tournament (either as a player, a fan or referee!).
- To get all the latest news and information about our projects and initiatives, check out our Facebook page. We regularly post articles, video clips, audio, and other content about the issues of racism, xenophobia and intolerance. So, don't forget to like and share our content, and encourage your friends to do the same! It's a great way to show your support for our activities!
However you can help, whatever your skills and interests, the 'NEVER AGAIN' Association is looking forward to hearing from you!
Please contact us by email at: This email address is being protected from spambots. You need JavaScript enabled to view it. .