INTERNATIONAL DEBATES ON HUMAN RIGHTS HOSTED BY 'NEVER AGAIN' AT POL'AND'ROCK FESTIVAL
6 August 2019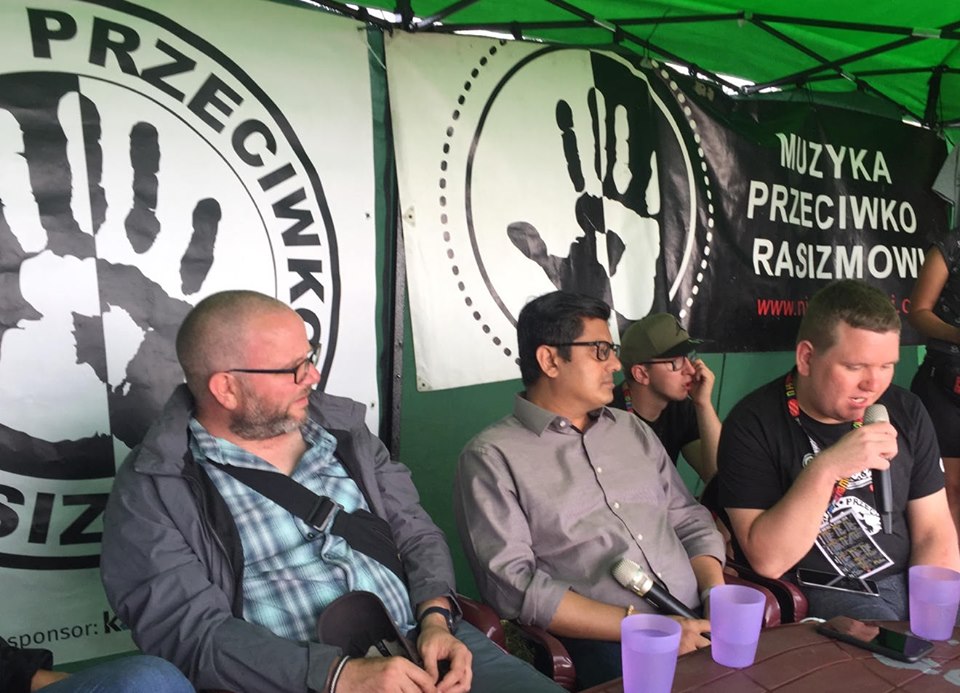 The biggest open-air free music festival in Europe, Pol'and'Rock, also known as Polish Woodstock, took place from 1 to 4 August 2019. The 'NEVER AGAIN' Association organized a series of anti-racism activities accompanying the festival.
The festival line up included internationally known performers who oppose racism and discrimination such as Gogol Bordello, Skunk Anansie, Ziggy Marley, and Prophets of Rage. The last band includes former members of Rage Against The Machine, Audioslave, Public Enemy and Cypress Hill.
The festival stand of the 'NEVER AGAIN' Association was the venue of a debate with Nay San Lwin, a human rights activist and representative of the persecuted minority of Rohingya in Myanmar (Burma). For years he has been drawing the attention of world public opinion to the genocidal practices used by the military dictatorship against the Rohingya, such as violence, hunger and forced evictions. The genocide in Myanmar has been documented by the United Nations. The other participants of the debates organized by 'NEVER AGAIN' included members of Opferperspektive (Victim's Perspective), a German organization which helps the victims of hate crimes, as well as activists from Denmark, Moldova, and Belarus.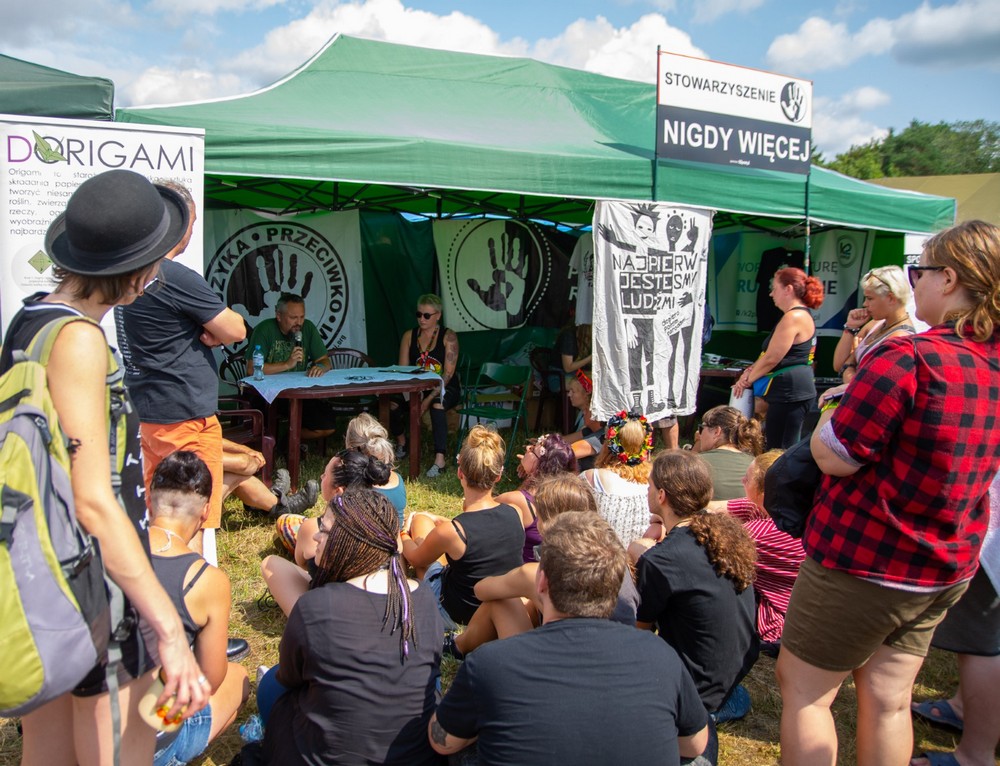 Poland's Civil Rights Ombudsman Adam Bodnar also participated in a meeting organised by the 'NEVER AGAIN' Association during the festival. Mr Bodnar spoke about the recent cases of homophobic violence in Poland. Furthermore, the 'NEVER AGAIN' Association organized a football tournament promoting the message of 'Let's Kick Racism out of the Stadiums' among the festival participants. On 2 August, the group's members played a match with the Ombudsman's team led by Adam Bodnar himself.
During the festival days 'NEVER AGAIN' organized many other educational activities, including public discussions with numerous musicians involved in its 'Music Against Racism' campaign and an anti-fascist quiz with the 'Naprzod' (Forward) Foundation. The anti-racist educational activity during the festival was supported by Studio K2, the Fare network, and the Warsaw-based Rotary Club Goethe.
The 'NEVER AGAIN' Association is an independent organization established in Warsaw in 1996. 'NEVER AGAIN' has campaigned against racism, antisemitism and xenophobia, for peace, intercultural dialogue and human rights both in Poland and internationally.
More information:
www.nigdywiecej.org 
www.facebook.com/Respect.Diversity
www.twitter.com/StowNIGDYWIECEJ